Elevation Challenge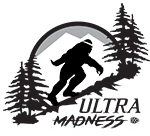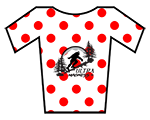 Welcome to the Elevation Challenge.

The elevation competition will run from January 1 to December 31. New members must join the club by June 1st to be eligible for the Elevation Challenge. New members can only use races run *45 days prior to joining if the member joins after February 14th.

If you'd like to participate in the elevation competition these rules must be followed.
You must link each of your races entered to both your watch data and a link to the elevation of the race ran. If the race can not report an elevation gain then your watch data only can be used.
If the race reports an elevation of 7500 feet and your data reports 7400 you must use the races reported elevation the same will be true if your data reports higher elevation you must still use the races elevation gain reported.
Race Results / Elevation must be entered within 10 days after the race is run. 
*We realize watch data can sometimes be skewed or reported wrong to you. If it's obvious then you will need to use another application like Map My Run to report an accurate elevation. We are going to rely on you to police each others data, if you see something wrong please reach out to us. All winners elevation will be reviewed and verified. Note: those caught cheating or falsifying their data will be disqualified and put on a one year probation from future competitions.
Elevation Challenge – How it works
The clubs ideal method of tracking elevation is to have members add their name to the race calendar.
Upon completion of the race, members' race pages will auto populate with the accurate elevation given by the race website (listed on our race calendar).
Members will need to verify their completion of the event, then the elevation will auto populate on their race page for that event. Members will need to fill in their finish time – all other information ex. Distance, elevation, date will auto populate from the race calendar.
Q: What if the race calendar doesn't have the course profile – how do I get my elevation in??
A: (Garmin data must be submitted no later than 10 days after the event). Members can manually enter the elevation gained when entering their race completion. Elevation will be awarded only if Garmin / Smart Watch data is entered and that link is made public.
Q: If a loop course states there is 50 feet elevation and it's a timed event can I add my loops up and multiply the elevation for my statistics.
A: Yes.
*If multiple members run the same event and there are visible discrepancies, the club will evaluate and determine an average that will be given to all runners* please email info@ultramadness.xyz when there is a question about discrepancies.


Male & Female overall winners will be awarded the overall Elevation award in each of the following divisions. 50k, 50 Mile, 100 Mile and Open Divisions.
Top Elevation winner in each age group will be awarded that age groups Elevation Award.
Age categories as follows: 0 - 19, 20 - 29, 30 - 39, 40 - 49, 50 - 59, 60 - 69, 70 - 79, 80 +. 
The age of a member on January 1st will determine which age group that member will compete in that year.
Join the MADNESS: Go long, get dirty, and pound your soles for the most EPIC challenge out there.