Code of Conduct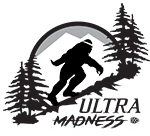 Look familiar? Well your right it is. We've been around the block. This is a place to support each other and enjoy life through running. There isn't time for bullshit because before you know it our time will pass on this earth. grim huh? Well it's a fact so lets move past that shit and get on with the amazing gift we have, running!

As a member of the Ultra Community you are held to a high standard of ethical behavior. You must do the right thing as generally as following the law, acting honorably and treating both members and non-members with respect. Be a good human.
Ultra Madness values and the experiences that our members have are important to us therefore we hold ourselves to a higher standard in how we represent ourselves within our community. Keeping the following principles in mind will help us to maintain that high standard: 
Support each other
We are committed to a supportive and inclusive space for runners where people feel comfortable to come together to ask questions and share their experiences. Members are expected to do their utmost to create a culture that is free of harassment, intimidation, bias and discrimination.
Harassment, discrimination, and bullying
We prohibit discrimination, if you'd like to be a jack ass then this isn't the club for you, harassment and bullying in any form – verbal, physical, or visual. If you believe that you've been bullied or harassed by a member of the club, we strongly encourage you to immediately report the incident via email Info @ UltraMadness . xyz
Political Activities
Political activities must be conducted outside the Ultra Madness social media outlets. You must not wear gear with our logo when promoting any political or personal views or beliefs or indicate or suggest that you speak for on behalf of the club.
Social Media
Comments made verbally on our social media pages (Facebook, Instagram, and Twitter) should not be abusive, offensive or derogatory and if they are the moderators reserve the right to delete these types of postings and exclude the author.
Race Director Etiquette
Any unethical behavior from race directors within the clubs will not be tolerated. Examples are but not limited to. Use of another race course without permission, high jacking email lists, Facebook groups, unethical marketing strategies (guerrilla marketing, example, marketing your event at an event without permission), creating false finisher lists, planning your event in a malicious manner to undermine existing events in your area. In the event the race has been cited URC26.2-13.1 it will be black flagged from the Ultra Madness race calendar and the said race director will be removed from the club as well.
Amendments
We reserve the right to change/amend/delete/modify this policy in whole or in part at any time. Members will be advised of change and hereby agree to all such changes.
Unethical Runner Conduct
URC26.2-13.1
This is the code for anyone cheating or violating our code of ethics in the club. If you have been cited this code you will be removed from the Ultra Madness Organization.
Who must follow the code?       
We expect all members of the Ultra Madness members to know and follow the Code. Failure to do so can result in disciplinary action, including termination of membership and / or permanently blocked from our social media outlets.
What if I have a code-related question or concern?
If you have a question or concern in regards to the code of conduct you can contact us via email at Info @ UltraMadness . xyz


Join the MADNESS: Go long, get dirty, and pound your soles for the most EPIC challenge out there.