Distance Competition
January 1, 2022 - December 31, 2022
Members can compete in a yearly challenge against other members for top spots in 4 distance divisions.
Members will need to run a minimum number of miles to be entered into the challenge.
Once in the challenge, members can track their progress against other members in each division's leader board.
Once a member accumulates the minimum required number of points, they will be entered in the Distance Competition they chose. All races need to be entered into the member's race page for miles to calculate and be counted.
New members must join the club by June 1st to be eligible for the Distance Challenge. New members can only use races run 45 days prior to joining if the member joins after February 14th.
Members need to choose which division they would like to compete in on their "My Preferences" page in the month of January (Yearly), or 30 days after joining the club for new members. Once chosen, only an admin can change the division you have selected to participate in.
Race Results / Elevation must be entered within 10 days after the race is ran.
Members can only compete in one division, so please choose appropriately.
Points are awarded as follows. 1 point per mile raced
Distance Competition

Division

Required Miles / Points

Race Distances Counted for Each Division

50K

93

All races between 50K and 49.9 Miles

50 Mile

100

All races between 50 Miles and 99.9 miles

100 Mile

200

All races between 100 miles and 200 miles

Open

250

All races 26.3 miles or longer
The top 3 overall in each division will be awarded the 2019 Ultra Madness Cup, Distance Challenge belt buckle and receive the coveted leader jerseys. Overall winner of each division of the Elevation Challenge will be awarded the Polka Dot Jersey.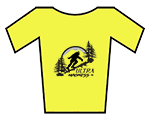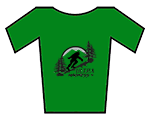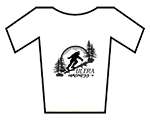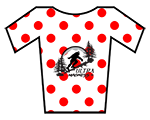 1st place – Yellow Jersey, 1st place Ultra Madness DC Cup and 1st place DC belt buckle
2nd Place – Green Jersey, 2nd place Ultra Madness DC Cup and 2nd place DC belt buckle
3rd Place – White Jersey, 3rd place Ultra Madness DC Cup and 3rd place DC belt buckle

Elevation Leader  - Polka Dot Jersey

Male and Female Age group awards will be given to the top 3 in each division of the Distance Challenge. Top Elevation winner in each age group will be awarded the Elevation Award.
Age categories as follows: 0 - 19, 20 - 29, 30 - 39, 40 - 49, 50 - 59, 60 - 69, 70 - 79, 80 +. 
The age of a member on January 1st will determine which age group that member will compete in that year.
Join the MADNESS: Go long, get dirty, and pound your soles for the most EPIC challenge out there.